Was geht ab! Below you'll find a FULL list of the most influential books that I can recommend to you. They're not in any particular order so make sure you scroll around (categories for each book are in brackets).
AND MOST IMPORTANTLY: I highly recommend you checking out these books as AUDIOBOOKS! This way you can get tons of value in while driving, walking or waiting, this is literally how I read all of these books – you can click to the left to get a free trial for the app Audible, it even allows you to get a book entirely for free!
The Player: Bostjan Belingar (Game, Behind The Scenes)
Written by my personal friend and ex-assistant. Very very honest and deep peek behind the scenes of the RSDMax brand and what it's like to travel in my team. Lots of mayhem, tears and adventures. Includes some hilarious and amazing lay reports. One of my top books of all time!
The Player 2: Bostjan Belingar (Game, Behind The Scenes)
Part 2 of my ex assistants adventure book. Also tons of lay reports and shedding a very honest and DARK light on game. You need both version 1 and 2 to get the full picture.
The ABC Of Enlightenment: Osho (Presence, Spirituality)
One hell of a book. Slaps you in the face with your pity little first world problems. Opens your eyes like nothing else. A MUST READ for everyone.
Instant Enlightenment: David Deida (Presence, Game)
Similar style as Osho's book. Very quick to read through one small chapter at a time, contains a lot of really good shit about becoming a NATURALLY attractive man.
The Way Of The Superior Man: David Deida (Game, Presence)
Won't lose many more words on this. It's already an RSD classic and FOR SURE a must read for anyone who wants to become good with women.
The Power Of Now: Eckhart Tolle (Presence, Spirituality)
Another RSD classic. Similar to Osho, Tolle teaches in a somewhat absolute manner, almost forcing you into presence. Incredibly eye opening and in combination with Osho THE book to read when it comes to unplugging from anxiety, worry, fear, or simply put, your own thoughts.
#AskGaryVee: Gary Vaynerchuk (Business, Building A Brand)
Vaynerchuk is a beast, no question about it. Several slaps in your face when it comes to building a brand and the truth behind how to run an insanely successful business. When it comes to learning how to build a brand, there's no way around Gary Vee.
Sex At Dawn: Christopher Ryan, Cacilda Jetha (Game)
Shocking truth about monogamy: There is none. We humans are meant to be polygamists, or even polyamorists. They explain why we "cheat", fuck, hook up and love from a purely evolutionary standpoint. The book manages to make Darwinism look like a joke.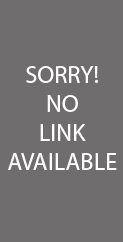 Kickass Copywriting Secrets Of A Marketing Rebel: John Carlton (Business)
Super nicely written, brings the point across from several angles. If you're ever going to sell anything, you need to read this. Period.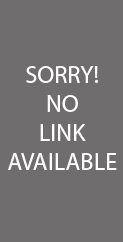 Dangerous Liaisons: Pierre Choderlos De Lacios (Game)
Crazy good novel from the freaking 18th century. It's about a guy who lived hundreds of years ago, just to… well… fuck girls, lol. The points about sex, hook ups, seduction and relationships are still so accurately valid in today's society, it's almost scary. 
The Flinch: Julien Smith (Game, Willpower)
The book I mentioned in my famous Approach Anxiety video. Helps you blast through your own excuses and fears like nothing else. It's a super quick read and instantly applicable. Highly recommended if you're struggling with yourself and get in your head easily!
Women's Anatomy of Arousal: Sheri Winston (Game, Sex)
Highly interesting and educational, written by a woman about the anatomy of vaginas. Yes, that's right, lol. Gives you amazing insight into how to stimulate your woman the best possible way.
Sex God Method: Daniel Rose (Game, Sex)
The male version of afore mentioned book. Great in and of itself. The difference is that the author goes a lot deeper on how to adhere to your girl's EMOTIONS in order to give her orgasm after orgasm. 
The Willpower Instinct: Kelly McGonigal (Willpower)
A great and fantastically scientific piece written by a pschycologist on how to attain and maintain your willpower at extreme measures. It's basically the deeper and more thorough version of Smith's The Flinch.
The Millionare Fastlane: MJ DeMarco (Business)
Wow, what a reality check. If there's anything that rips you out of your mediocrity and mainstream thinking, it's this book. How to become rich, as easy as that.
The 10X Rule: Grant Cardone (Work Ethic)
Grant Cardone is crazy, he seriously is. And I mean that in the good way! His ethics on work, hustle and life in general are highly inspirational.
The Alchemist: Paulo Coelho (Inspiration)
One of the two only novels on my list. This is one inspirational story, easily written and it burns into your brain. It's a mainstream piece for sure, but it's value is unquestionable. If you're struggling with holding on to your dream, if you're doubting yourself or your mission: Read this book.
Candide: or, Optimism: Voltaire (Inspiration)
A book written by the French author in the freaking 18th century (again, lol), still highly valuable. Crazy story, but massively eye opening. If you have trouble seeing the good things in life, read this book and thank me later.
How Real Is Real: Paul Watzlawick (Communication, Game)
Written by the Austrian philosopher, psychologist and communications theorist. The main premise of this book is how we create our own reality by the communication with ourselves and our environment. The inspiration to so many of my videos on verbal game and communication.
Pitch Anything: Oren Klaff (Sales, Game)
For mastering the art of sales a classic no brainer. The cool thing here though: It has SO. MANY. parallels to game. Klaff talks about "frames", leading and persuasion. Not only for sales people an interesting read!
The Female Brain: Louann Brizendine (Game, Female Psychology)
Haha, you think you know game? Think again. This book will BLOW YOUR MIND. Even after instructing with RSD for years now there were so many gold nuggets in this book it's crazy. Highly highly recommend reading it to get a full understanding of female behavior!.
Total Recall: Arnold Schwarzenegger (Inspiration)
Unbelievable life story of a very very special person, who became successful and hella rich in multiple fields autonomously. Extremely humbling, in fact, it made my vision of success appear far more real than ever before. Tipp: Get the audio book, he reads the first and last chapter himself 

Hooked: Nir Eyal (Business, Psychology)
Guess why The Natural has become such a high selling product? The secrets shared in "Hooked" are a small part of it 😉 Deals with human psychology and what makes us "hooked" on things. Highly interesting read if you're in the marketing business, but also if you're interested in psychology!
Losing My Virginity: Richard Branson (Inspiration, Biography)
Very high on top of my best-of list! Super inspiring story of a crazy dude. What I particularly like about Branson's mentality is that he doesn't seem like a stone-cold business man, he seems so genuine and good-hearted. Definitely an eye opener when it comes to becoming filthy fucking rich, while at the same time being a really good person.
Ghengis Khan and the Making Of The Modern World: Jack Weatherford (History)
Got that book recommended by Brandon Carter. Super interesting historical recollection of the life of Ghengis Khan, the greatest conqueror this world has ever seen. A true manifesto of bad assery. Not a super important book for business or game, but hell of an interesting read!
80/20 Sales And Marketing: Perry Marshall (Business, Marketing)
Easily one of THE most influential books for my brand. Can't think of another book that blew my mind as much in terms of sales and marketing as this one. A MUST READ for any business owner.
Levels Of Energy: Frederick E. Dodson (Presence, Psychology)
Got this one recommended by Tyler and HOLY COW. This book pretty much explains human behavior from the worst (war, crime, murder) to the highest (pure presence). It's one of the most profoundly mind-blowing books I've ever read on personal development. Yes, it gets "woo" quite a lot, Dodson talks about demons and what not, but you gotta see beyond the "guru talk" here. This book is a DIME. GET IT!
Flow: Living at the Peak of Your Abilities: Mihaly Csikszentmihalyi (Approach Anxiety, Personal Development)
One of the biggest core pieces of my program Fearless – The Approach Anxiety Buster. Extremely profound when it comes to reaching a flow state, or "the zone" how we call it in game. This book helps you in teaching yourself how to get in state faster and more consistently!
The Willpower Instinct: How Self-Control Works, Why It Matters, and What You Can Do to Get More of It: Kelly McGonigal (Approach Anxiety, Personal Development)
Amazing if you can't take action, find yourself paralyzed or lethargic far too often. This will teach you everything you need to know about DISCIPLINE and how to get off your ass to go conquer the world. It's a quick and easy read!
What Doesn't Kill Us: How Freezing Water, Extreme Altitude and Environmental Conditioning Will Renew Our Lost Evolutionary Strength: Scott Carney (Approach Anxiety, Health)
One of the biggest influencers for my program Fearless – The Approach Anxiety Buster. What a fascinating piece of content. It goes deeper on the scientific background behind people like Wim Hof and WHY they can ascend a mountain in winter wearing nothing but shorts. Incredibly fascinating and inspiring!
Steve Jobs: Walter Isaacson (Biography, Inspiration)
You know how much I believe in the importance of biographies. They dissect brilliant minds and make success seem more "tangible" for you. This one is no exception. We all know who Steve Jobs is, now we'll learn he was just as crazy and flawed as we are. But he learned to OWN his flaws. This book was massively helpful in accepting myself as I am and seeing those little character traits as my strength. That being said, this book will profit you not only in business, but also in game!
Ego Is The Enemy: Ryan Holiday (Personal Development, Game)
Got this one recommended by Julien and it's massively helpful for anybody who wants to reach success. It displays various historical personalities and how they learned to overcome their egos before reaching the peak of their success. Very interesting read and a good way to teach yourself to drop your ego, since it's full of understandable examples. 
Rich Dad's Guide to Investing: What the Rich Invest in, That the Poor and the Middle Class Do Not!: Robert T. Kiyosaki (Business)
This was a huge eye opener for me when it comes to investing, the stock market and money in general. Even if you don't have thousands of dollars lying around waiting to be invested it's still a very very valuable book on money and thinking outside the box!
The Subtle Art of Not Giving a F*ck: A Counterintuitive Approach to Living a Good Life: Mark Manson (Game, Personal Development)
Yeah it's a little mainstreamie so it won't have that big of an impact on you. Imagine a bunch of RSD videos combined to a neat little book. That's what you'll get: Massive amounts of value in a very self-empowering but also entertaining format. Mark Manson knows what he's talking about and while it's not a "revolutionary new concept" it still serves as a very very good reminder of all our "alpha male" core principles. Highly recommend this book, it's a dime!
Mastery: Robert Greene (Personal Development)
Another RSD classic and definitely a MUST READ for anybody who seeks to reach mastery in game (or anywhere else, really). Greene basically lays out the paths of several geniuses and how THEY reached mastery and what those paths have in common. Mozart, DaVinci, you name 'em. Obviously this book is a no brainer, so GO GET IT!
Homo Deus: Yuval Noah Harari (Science, History)
BOY what a dime this book is. No, it won't teach you about game or business, but what it WILL give you is one mind fuck after the other. The author basically answers the question of "when will we reach artificial intelligence, and what will happen?". Recommended to me by Patrick Reiser and one of my all-time favorites. If you like reading ENGAGING science and have your horizon expanded, THEN THIS BOOK IS A MUST!
Unscripted: MJ DeMarco (Business, Personal Development)
Yo, you think the Millionaire Fastlane is a good book? Then go read this on top of it. WOW, this is MJ DeMarco on steroids. This book is much angrier, much more "in your face" and DeMarco is basically shitting on everything: SJWs, your lame excuses, mainstream media, education. I LOVED reading this book and you will too. GO GET IT.
Disrupt You!: Master Personal Transformation, Seize Opportunity, and Thrive in the Era of Endless Innovation: Jay Samit (Business, Brand Building)
This book lays out the principles behind extremely innovative products such as the iPhone. It teaches you a lot about finding a UNIQUE niche for your brand and marketing it in a viral way. A big eye opener for creating my own brand!
The Lean Startup: How Today's Entrepreneurs Use Continuous Innovation to Create Radically Successful Businesses: Eric Ries (Business)
You don't need to run a startup to find this book useful It teaches you A LOT on how to run a business, how to deliver value to customers (or followers) and how to create the most value (and money) with little cost yourself. It's already considered a classic in the startup scene!
Blue Ocean Strategy, Expanded Edition: How to Create Uncontested Market Space and Make the Competition Irrelevant: W. Chan Kim (Business)
This book helps you find your niche and teaches you extremely important lessons on innovation. If you run a business of any kind, this will help you finding your unique angle. It's a little dry to read but plow through, focus and get the value!
You Are The Placebo: Dr Joe Dispenza (Personal Development, Health)
Quite edgy book but really mindblowing. You Are The Placebo is about the power of your mind (much more powerful than you think!) It starts a little "woo" on the first dozen pages but you need to plow through that. The value in this book is unprecedented when it comes to mental health and the power of your thoughts. I recommend reading this in combination with the Power Of Now for the ultimate experience.
The Ethical Slut: A Practical Guide to Polyamory, Open Relationships & Other Adventures: Dossie Easton, Janet W. Hardy (Game, Psychology)
Can't remember how I found this book but it's a gem! It deals with polygamy and polyamory and it makes SO. MUCH. SENSE. If you're planning to be a player and HARD CLOSER but would like to do this in a smooth way without hurting other people, this book is the real deal. Can only recommend!
48 Laws Of Power: Robert Greene (Personal Development, Game)
Another Robert Greene classic. This one will teach you more about power and the social dynamics underneath it than most other books. Extremely detailed, tons of content with really easy to remember examples. It's a looong read but you can always hop in for a quick chapter as they're all closed stories. Perfect read over long stretches alongside other books!
How to Hire A-Players: Finding the Top People for Your Team- Even If You Don't Have a Recruiting Department: Eric Herrenkohl (Business)
Ever wondered why Team Max consists of only A Players? Well, the way I'm hiring is quite unique, and this book will teach you to do so. If you're a business owner sick and tired of B and C players not pushing your company where you'd like it to be pushed then get this book, it's quite mind-blowing!
CA$HVERTISING: How to Use More than 100 Secrets of Ad-Agency Psychology to Make Big Money Selling Anything to Anyone: Drew Eric Whitman (Business, Advertising)
Copywriting, advertising, making it rain. This book is a MUST READ if you're operating in these categories. It's a lot heavier on the advertising side as it is on the copywriting side but it's very detailed and will teach you (or remind you of) everything you need to know about selling successfully.
Elon Musk: Tesla, SpaceX, and the Quest for a Fantastic Future: Ashlee Vance (Inspiration, Biography)
We all know who Elon Musk is, but do you also know his story? His character? That's what this book will show you. And it's amazing. The amount of shit that this guy went through both personally as well as with ALL his businesses deserves respect. This book will expand your own limits and will show you that basically ANYTHING is possible. If Elon Musk can dream this big, you will learn to do so too!
Way of the Wolf: Straight Line Selling: Master the Art of Persuasion, Influence, and Success: Jordan Belfort (Sales)
One of the hands-down SICKEST books on sales you'll ever read. The authors "fame" aside, this book combines NLP, classic sales and an easy-to-follow system with epic real-life anecdotes (some of them featured in the movie "The Wolf Of Wall Street"). It's hugely beneficial also for game and everyday life situations. Highly recommended!